PROGRAM FOR :

ADVENTURE ESSAOUIRA FULL DAY EXCURSIONS
At 8 am, you will meet you at your centrally located hotel in Marrakech for this tour. Leaving Marrakech, we drive through lush valleys filled with orange groves, ancient olive trees and farms. After a short while, we arrive in Chichaoua, where we can take a short break for a coffee or snack at a cafe.
After all of your morning drive, you arrive in Essouira, you'll head deep into the walled medina, the centre of all the action in Essaouira, formerly known by its old Portuguese name "Mogador", is a citadel with a prestigious past. It has been occupied since prehistoric times and was famous for its Tyrian factory which supplied Rome with the legendary purple dye… Here you'll meet a local artists in their studios and check out some of their pieces, giving you the chance to discover Moroccan artwork right from the very source. After you've got your artistic fix for the day, you'll head over to the crazy, atmospheric fish market for a savoury lunch of grilled fish. Being on the coast, the produce here comes right from the sea, so you can definitely expect the freshest and most sustainable seafood to choose from.
There is plenty of time at leisure for you to enjoy the charms of this resort, you might decide to go in a walk along the beach at low tide to see the romantic fort of Borj El Barod crumbling into the sea, or the ruined sultan's palace at Diabet, or to take a boat to the Iles de Mogador, breeding ground for the rare Eleanora's falcon, if you love watersports, you would prefer to try some surfing/ kitesurfing/ windsurfing/ bodyboarding/ kayaking).

PRIVATE MARRAKECH DAY TRIP TO ESSAOUIRA

WITH HOTEL PICK UP AND EXPLORING ATLANTIC COAST
Essaouira is the perfect destination for a day trip away from the hectic activity of Marrakech. On this day excursion to explore the varied facets of Essaouria, one of the most beautiful and unspoilt towns in Morocco.
Essaouira is stunning beaches have made it the paradise for surfing enthusiasts today, it has always been a cradle for artists of all genres and poets, scientists have artists flock to it for centuries.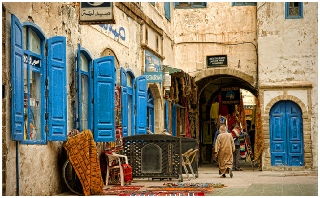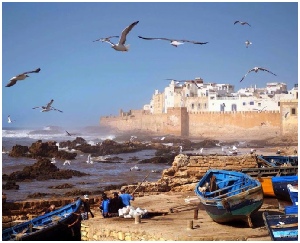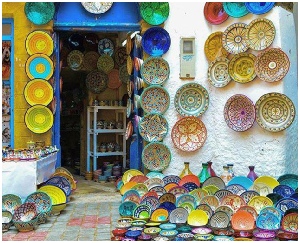 Reservation & contact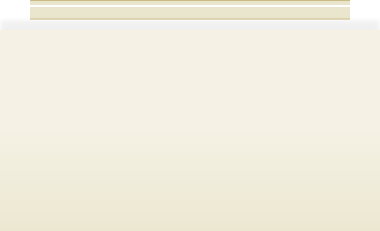 Address in Morocco:
Village Imlil, Asni 42152 BP 94, Marrakech
Phone:
+212 661952619 ,+212 634468211
Email:




ACCOMMODATION AND

ATLAS TREKS IN IMLIL