ANOEKV
UTRECHT, THE NETHERLANDS
Reviewed October 15, 2017
The rooms are nice, big enough and even a private balcony. We also liked the roof terrace. You have a good view around and there is a relaxed atmosphere.
Staff is Friendly and helpful. We could leave out bags when going to toubkal even we did not sleep in the road after returning. They offered us tea an could use the shower/toilet when picking up our bags. That's service!


CLIENTS'S REVIEWS FOR

RIAD ATLAS TOUBKAL

IN IMLIL , TESTIMONIALS & TRIPADVISOR REVIEWS


HOKITRAVELLER
NORTHLAND
Reviewed October 8, 2017
After looking at a number of options to go inland and visit the Atlas mountains we chose this Road because of previous reviews. We were not disappointing. The staff very helpful not only with our visit but as we wished to go furter into Morocco also organising our tour and accommodation at a very competitive price. I would recommend this Riad for the food, rooms and handy to the village. The hammam in town is not good.

GUYGODFREY
HENLEY-ON-THAMES, UNITED KINGDOM
Reviewed March 5, 2017
We arrived in Imlil without anywhere to stay and were immediately "jumped" by someone wanting us to look at their gite. We walked for ages uphill and came across a very basic place. Having turned that down we rid ourselves of our guide and met a couple of girls who recommended Riad Atlas Toubkal. What a find!A great place with well appointed rooms with great views and ensuite shower rooms. Loads of hot water and huge towels. The roof terrace has the most fantastic view of Kasbah Toubkal and a mountain top Berber village with snow covered mount Toubkal in the distance. Ibrahim, who seemed to be doing most things, walked with us to collect our backpacks from the taxi and then brought us mint tea on the roof terrace. Before we went for short trek in the afternoon, Ibrahim asked if we would like to have dinner in. We said yes and what a good decision. Soup then veg tagine for my wife and meatball for me. Fruit to follow.
The following morning the breakfast was equally good. We needed a mule for our trek and Ibrahim found one in no time.All in all a wonderful place at a very reasonable price at no more than the average give/guesthouse.

MEHDI M
TUNISIA
Reviewed December 19, 2016
Been a regular client for 3 years now, everytime I go to Imlil I check into this awesome place, the location, the view and the friendly stuff make my stay very comfortable, defenitely coming back in 2017. Riad Atlas Toubkal , you rock !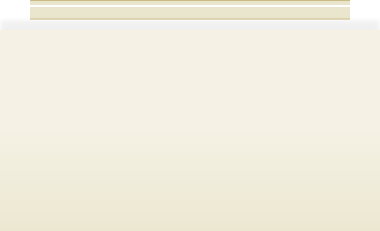 Address in Morocco:
Village Imlil, Asni 42152 BP 94, Marrakech
Phone:
+212 661952619 ,+212 634468211
Email:




ACCOMMODATION AND

ATLAS TREKS IN IMLIL