DAY 1: MARRAKECH - IMLIL - SIDI CHAMCHAROUCH - TOUBKAL REFUGE
You will be picked up from your hotel in Marrakech around 8:00 am. Our driver will take you to Imlil (1740m), a Berber village located about 65 km south from Marrakech, where our trek will start. Here we will meet the Berber muleteer crew. An experienced mountain guide will take you on a walk through the Berber villages via the shrine of Sidi Chamharouch (2500m) to reach the mountain hut. Here we will stop for a picnic lunch. After enjoying the lunch and having a short break, we will continue towards the refuge (3200 m). A glass of tasty mint tea will be served for you there. Hot shower will be available to wash off the dust from your body and freshen up for the next day. In the evening a traditional Moroccan meal will be prepared for dinner. During summer months there is an option to spend a night in the tent.
DAY 2: TOUBKAL REFUGE - SUMMIT - RETURN TO IMLIL
Start the day with a climb up the highest peak in North Africa 4167m. Descend via the south circuit for 2 to 3 hours back to the Refuge. There, you will have lunch before you walk back down to Imlil. A driver will pick you up from here, and bring you to your Marrakech accommodation.

ADENTURE 2 DAYS TOUBKAL TREK IN ATLAS MOUNTAINS TOUBKAL ASCENT FROM MARRAKECH
Jebel Toubkal is best mountain resort in Morocco and it has been a target for mountain climbers since the beginning of last century. The mountain path leading from Imlil valley directly to the Jebel Toubkal is a perfect choice for all trekkers who want to get straight on top. This 2-day trek with an overnight stay in a mountain refuge provides best Atlas scenery.
Enjoy comfortable accommodation for your Toubkal trekking or Imlil hike. Welcome to our easily accessible riad benefitting from a best panoramic views of the Atlas mountains and Berber villages.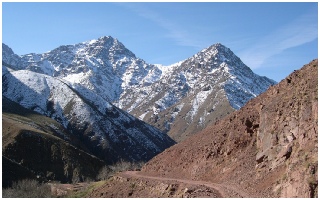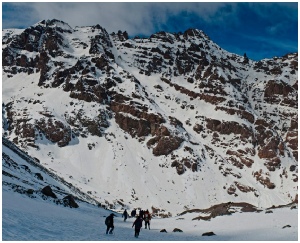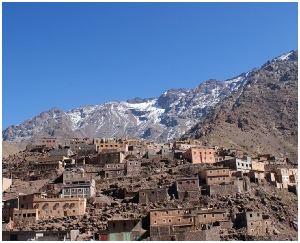 Reservation & contact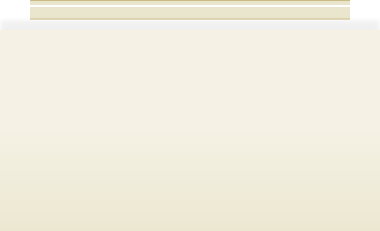 Address in Morocco:
Village Imlil, Asni 42152 BP 94, Marrakech
Phone:
+212 661952619 ,+212 634468211
Email:




ACCOMMODATION AND

ATLAS TREKS IN IMLIL