DAY 1: MARRAKECH - IMLIL - TOUBKAL REFUGE
After pick up from your hotel in Marrakech at around 8.30 am we drive south up over gorges and high passes of the upper valleys to the Berber town of Imlil, 5700 feet above sea level (1740m). Here is where you leave your vehicle to take a welcome glass of mint tea in a staging house prior to setting out for a 2.5 mile (4 km) hike towards several Berber villages. You will stop in the villages of Armed and Sidi Chamharouchin the Assif Ait Maizane Valley for some sight-seeing. The latter is set beside a picturesque waterfall and small stream. Take a break for a picnic within full view of mighty Jbel Toubkal. At over 13,600 feet (4167m), it's the highest peak in the Maghreb. Your last stretch of the day takes you to your overnight accommodations, at the Toubkal Refuge at 10,500 feet (3207m).
DAY 2: TOUBKAL REFUGE - MT TOUBKAL - REFUGE TOUBKAL
We start your day with a climb up the highest peak in the North Africa, Mt Toubkal, then descend via the south circuit for a straightforward 2 to 3 hours descent back to the Refuge.
DAY 3: TOUBKAL REFUGE - IMLIL - MARRAKECH
Today it's back up Mt Toubkal, then back down to camp, where you will have lunch before walking back down to Imlil for the pick up and the we drive back to Marrakech.

3 DAYS MARRAKECH TO TOUBKAL

TREK IN ATLAS MOUNTAINS WITH LOCAL GUIDES
Climb the Mt. Toubkal on this three day trekking tour through the wilderness. We will explore the most spectacular places in Atlas mountains, including the valley of Imlil, also the Toubkal Massif, and the shrine of Sidi Chamarouch, before we reach the peak of Jebel Toubkal
The views from the summit are amazing across the mountains. ount Toubkal 4167m is the highest peak in North Africa.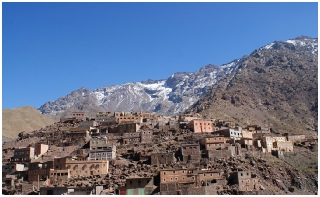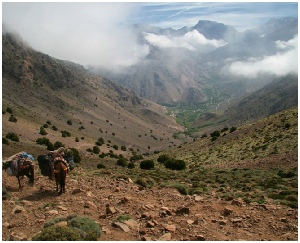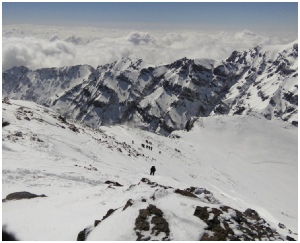 Reservation & contact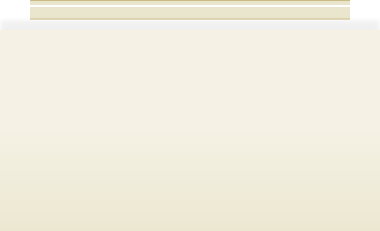 Address in Morocco:
Village Imlil, Asni 42152 BP 94, Marrakech
Phone:
+212 661952619 ,+212 634468211
Email:




ACCOMMODATION AND

ATLAS TREKS IN IMLIL